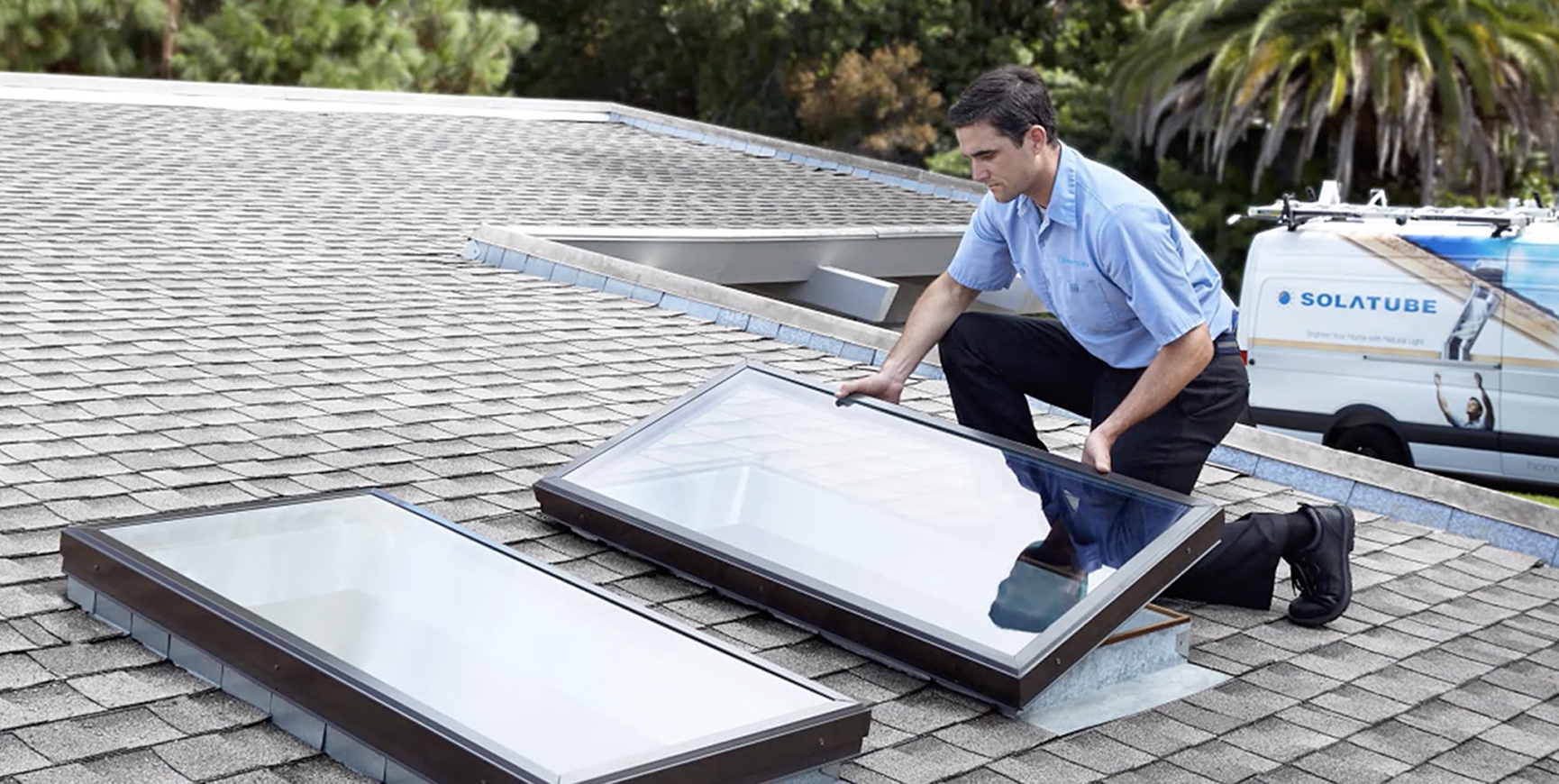 Our Skylight Replacement is Clear
We offer fast and reliable skylight replacement service!
Swap out your outdated, dirty, cracked skylights with beautiful, new ones.
When Your Skylight is Ready for Replacement
We have developed a fast and reliable service to swap out your old, dirty, or cracked skylights with beautiful, new ones. Don't wait until it's too late. Any moisture starts the mold process, which is extremely expensive to fix. Additionally a new skylight will revive any space with natural light.
Our Certified Installation Consultants can replace old and damaged skylights that have:
Cracks
Leaks & moisture
Fog build-up
Dirt grime
Weathered
Get the Right Skylight. Right Now.
When you need to replace your skylights, sooner is always better! We've put together a skylight installation team that's ready to take your call and take care of any issues right away. We can give you the right skylight solution, no matter the size, shape or configuration.
Fast and Easy Process
Replacing your old skylight is simpler than ever…



You call.
We answer.
We have a team of skylight experts standing by to take your call.

We measure.
You choose.
Our Certified Installation Consultant visits your home to evaluate your existing skylight and help you choose your replacement skylight.

We install your
new skylight.
As soon as your order is ready, we come to your home, remove your old skylight, and install your brand new one. Boom. Done.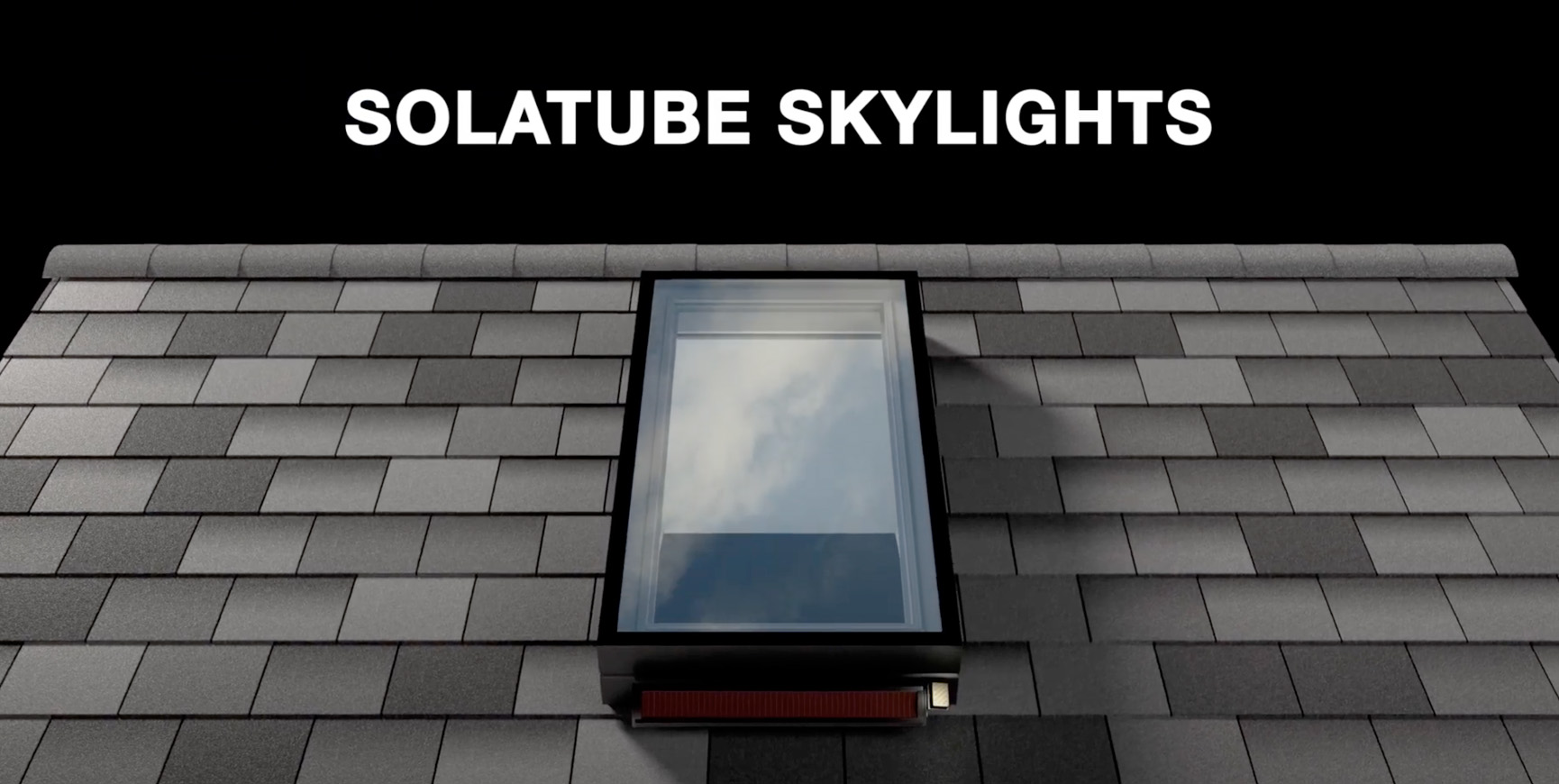 The Right Skylight for Your Needs
With our premium grade HSE Performance Series of skylights, you benefit from features that enhance the Health, Safety, and Efficiency of your daylighting, not to mention the beauty of your indoor spaces. From their UV blocking glass and Energy Star-rated heat reduction, you get all the advanced technologies you need to maximize the comfort of your home. Just identify your dimensions and choose from our Solar-Powered Fresh Breeze model or our Premium Fixed model, and you'll be ready for an incredible new upgrade.
The New Solar-Powered Fresh Breeze Skylight
Solar-powered operable design lets fresh air into your home
Qualifies for a Federal Tax Credit
High performance insulated glass
Maximum sound absorption
99.5% UV blockage
Energy Star-rated thermal performance
Tempered over laminated glass, better protection from impact
Dramatically change any room with natural light and a fresh breeze. The solar-powered skylight captures the sunlight and uses it to recharge a fully concealed battery and control center. The solar-powered skylight is easily adjusted with a remote. Because it is solar-powered, it qualifies for a Federal Tax Credit on product and installation. Our system has a built-in rain sensor that will shut the skylight automatically in the event that inclement weather begins.
Premium Fixed Skylight
High performance insulated glass
Maximum sound absorption
99.5% UV blockage
Energy star-rated thermal performance
Tempered over laminated glass, better protection from impact
Flat, architectural style and energy-efficient double pane glass (gas-filled) is much stronger and longer lasting than acrylic, and will not craze or crack. Looks beautiful on the exterior of the home, the sky is much clearer and more beautiful from inside. Better sound absorption (rain, airplanes, etc.) and with the high-performance thermal performance properties – it keeps heat in, in the winter and blocks heat in summer.
Choose a glass option that suits your needs
Clear Glass
Solatube Clear Glass features dual pane laminated safety glass and tempered outer glass construction. Argon gas fills the space between the panes to help repel moisture and assist with thermal reduction. The "picture frame" design provides a complete thermal break for enhanced performance, improved aesthetics, and greater flexibility of curb position.
SoftLight™ Glass
Solatube SoftLight Glass provides beautiful diffused natural light by reducing glare and spreading light evenly. Our SoftLight Glass Technology provides energy star level heat reduction for maximum thermal performance and comfort. SoftLight Glass gently diffuses daylight that reflects heat and washes your space with brilliant natural light.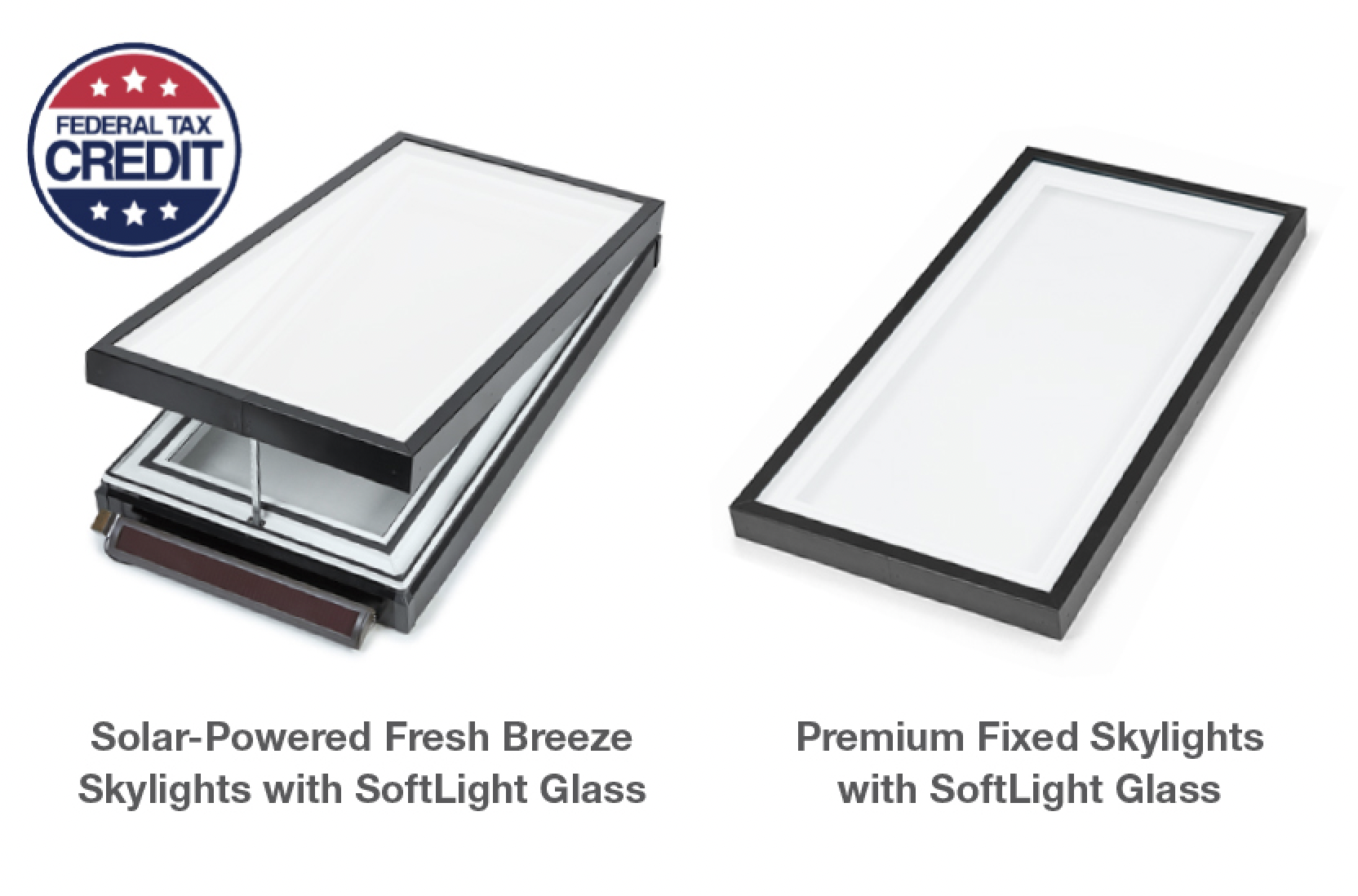 See and feel the sunlight on your terms.
Performance Skylight Shades
Solatube exclusive skylight shades feature an attractive, non-woven pleated polyester fabric and a sleek powder-coated aluminum frame that will add contemporary beauty to your home while giving you control over your lighting needs. The shades can be operated by hand or by a lightweight 16-foot adjustable telescoping pole. Our shades are available in both standard and custom sizes.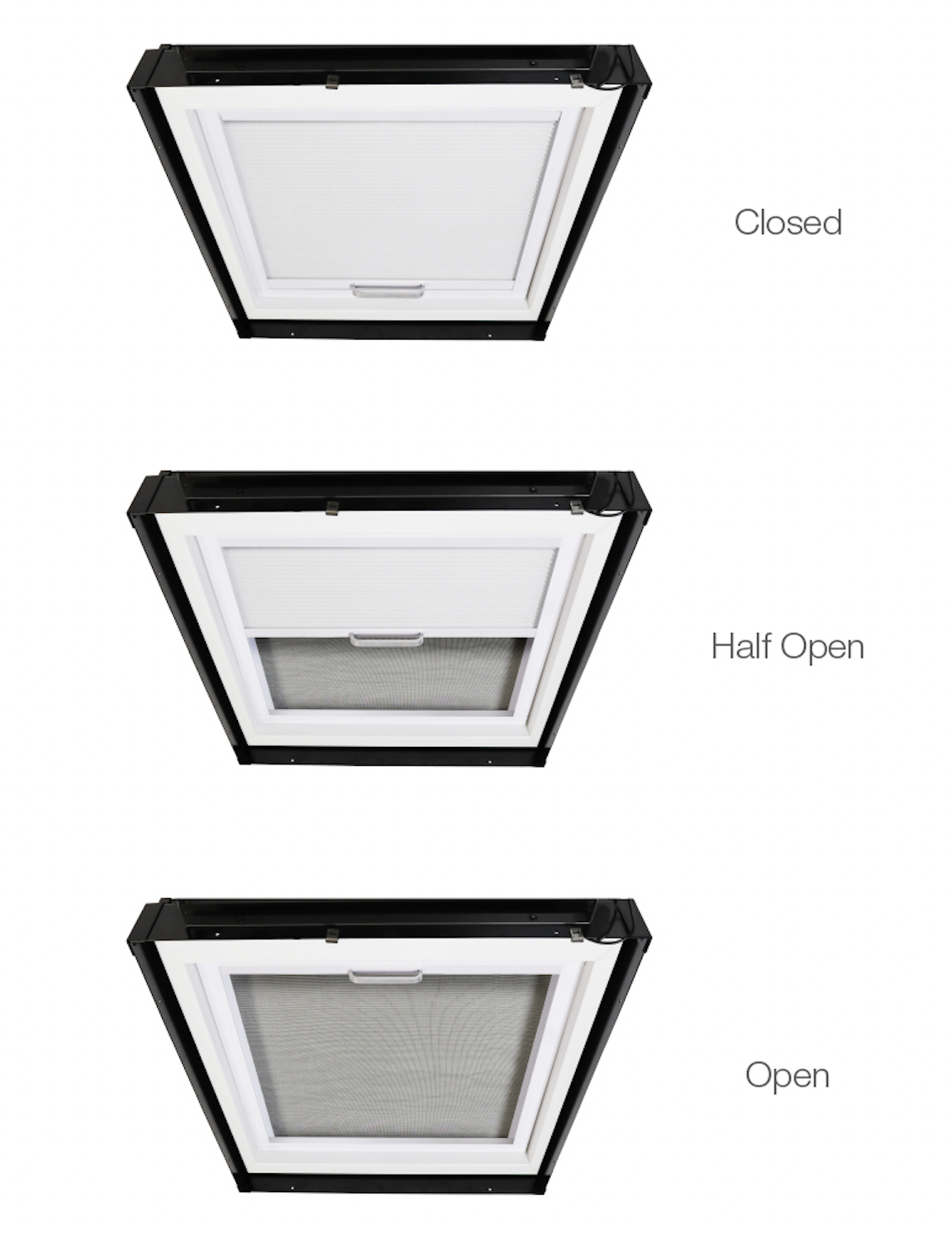 See What a Difference it Makes to
Replace Your Dirty or Cracked Skylights
Call Now Or...