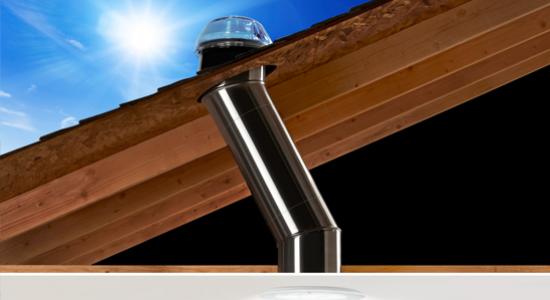 Solargreen Daylighting and Venting
Colorado's Premier Solatube Dealer and only Authorized Front Range Dealer
Come meet the Solargreen team and see our Daylighting Showroom. During the last 25 years, we have installed over 10,000 Solatube Daylighting Systems. At Solargreen Daylighting and Venting, you will find a team of professionals ready to assist you with all of your daylighting and venting needs. Whether you are remodeling, building a new home or you just want more pure, natural light and fresh air - we can help. Here are just a few reasons why we have so many happy customers.
All of our Certified Installation Consultants are employees who are trained and certified by the manufacturer.

We install on Saturdays!.

We offer an excellent product and installation guarantee.

We install only Solatube Daylighting Systems.

Solatube International guarantees the highest performing daylighting systems or your money back.

We are licensed and insured with general liability insurance and workers compensation insurance.
Please visit our showroom at:
1330 Zuni Street, Stuite G
Denver, CO 80204
303.295.7652
sales@mysolargreen.com
Call for showroom hours
Solargreen Daylighting and Venting Upcoming Events
We like to get out and about from time to time. Find out where we'll be demonstrating Solatube products or attending trade shows below. We hope to see you there!
Testimonials
Find out what it's really like to own a Solatube daylighting or attic ventilation system. Just read the customer comments below. Then, if you're ready to learn more, contact us to schedule a free in-home consultation. There's absolutely no obligation, and our professional Certified Installation Consultants arrive when it's convenient for you.

Solargreen did an outstanding job installing two solatubes in my house. The estimate was done in a timely fashion without high-pressured sales. The installation team did a great job and took the time to explain everything to me. The final result is exactly what I was hoping for.
After installation, I returned to my normally-dark interior hallway to turn off lights that I was not using. What I found was that the bright hallway had no lights turned on! The clouds had disappeared and the sun came out, making my hallway super bright.
These lights are exactly what I needed and are working as advertised.
John O.

Immediately upon installation we were extremely impressed with the results. A once almost dreary interior room has been transformed into a bright, welcoming one.
Paul F.
We couldn't be happier with our new lighting. The men we dealt with were kind and honest. Our installer was very capable and quick. I was surprised that he cleaned up, too!
Rebecca B.
Wow. Can't stress enough how this changed our formerly gloomy house that had us using electric lights even on a sunny day. We had read reviews and took the plunge, and the result was amazing. Seth was on time to the minute, installed two 14" tubes and a solar-powered attic fan for us in less than three hours. Polite, professional, competent and quick. Our house is so much more enjoyable now it's kind of insane. Thank you!
Mark S.
I was going to buy an air conditioner. I am so happy I didn't waste my money. My house is about 10 degrees cooler and it has cleared up my moisture problem in the winter time. The best part about my solar-powered attic fan is that it runs by the sun, so I pay no money to keep my house cool. Finally, they came out and were professional and did quality work.
Thanks,
Dorthy M.